The province is actually taking charge on things like homeless camps and repeat offenders — which means cities can take a break
And a one-week hiatus for Northern Capital News. Plus: ANTS!!!!
Vancouver may have cherry blossoms to mark the start of spring, but we have:
Teeming masses of ants. I also saw swans hanging out near West Lake if you want something more clasically beautiful:
---
A pause on the centralized homeless camp plan
Usually when city council unanimously votes on something to go through first and second readings, it's a given that third reading will pass. Everyone supports it, so implementing it is more a formality than anything else.
However, that's now always the case. Sometimes — as in the case of rezoning for new developments for example — council endorses the first two readings so they can have an opportunity to learn more. And more rarely, something else changes to make their plans take another course.
That is the case with the city's centralized encampment strategy. A month ago, on March 13, council unanimously endorsed the plan to make overnight camping illegal everywhere except Moccasin Flats, with the plan of directing folks setting up camp elsewhere to move to Lower Patricia.
But then, on April 3, the province threw a wrench into things by introducing its Homes for People plan which includes a plan to end encampments through centralized hubs based on the model seen in Seattle.
This is, frankly, new. For years municipal governments have been begging the provincial government to take the lead on homelessness and encampments and while the province would consistently say it was supporting the building of shelters and being a good partner, it was not coming out and saying "OK, here's what we're actually going to do to solve the problem" in the same decisive and authoritative manner that it is with David Eby as Premier — and that means the city is adjusting its approach. One of the reasons the city has been doing things like going to court to try and shut down encampments or proposing centralized encampment models is because it really felt like if they didn't try and solve the issue, no one else was going to. Again, sure the province and the feds would say this or that but they weren't taking the lead in the way that Eby/the province is now. And that's kind of thrown a wrench into things.
So for now, council is taking a pause. At last night's meeting they voted to postpone the decision to move forward with the centralized encampment strategy — in part so they can spend more time consulting other groups who are on the ground, but also so they can get a better sense of what this Homes for People plan looks like in practice (not for nothing, they also endorsed the plan and passed a resolution to tell the province Prince George would happily be a pilot city to try it out). There was some concern at the council table that this was just putting things off further but, I think it's fair to say, there's also a sense of relief that this very complicated issue that never should have been a municipal responsibility in the first place might finally be handled by the province.
---
On a related note, David Eby also announced more details about his plan to tackle repeat offenders yesterday and this, too, involves hubs:
The 12 hubs are part of the Repeat Violent Offending Intervention Initiative, which the province says will focus on targeted enforcement and enhanced investigation and monitoring and will be tailored to meet the needs of communities.

During a news conference Wednesday in Nanaimo, B.C., Premier David Eby said the hubs will "target the small but serious number of people causing the most chaos while also making sure services are available to those who need them and who are ready to access them."

Nanaimo will be home to one of the hubs, along with Victoria, Vancouver, Surrey, New Westminster, Abbotsford, Kamloops, Kelowna, Cranbrook, Prince George, Williams Lake and Terrace.
The news conference was held in Nanaimo which has been dealing with issues very similar to Prince George and mayor Leonard Krog was pretty happy about the plan in his interview on CBC, talking about how for years it seems like the province was just letting things get worse and worse and finally action is being taken.
As with homelessness, the question of whether the "hub" approach will work is still open — we'll have to see how it is put into action before that can be judged — but again, I suspect cities are just happy to let a senior partner finally take the wheel on this so they can focus on stuff like snow clearing and garbage collection.
---
Northern Capital News is taking a short break
No major reason, just I'm taking some time off and that includes from writing this newsletter. It's a short break — I'll be back before April is done — but just wanted to let you know. I'm going to try and tune out the news while I'm off, too, but I'm sure if there's anything major it will come up. In the meantime, support your local journalists!
On a personal note: this newsletter recently received its 500th subscriber and the statistics box tells me that on any given day there are between 900 and 1,200 readers. I don't know how accurate this is but I was surprised when I got to 100 so it's very cool that so many of you are spending time browing through this each day. It's been a great project and I really enjoy having a place to share the stories of the city I call home. Thanks for coming along.
---
Quick news: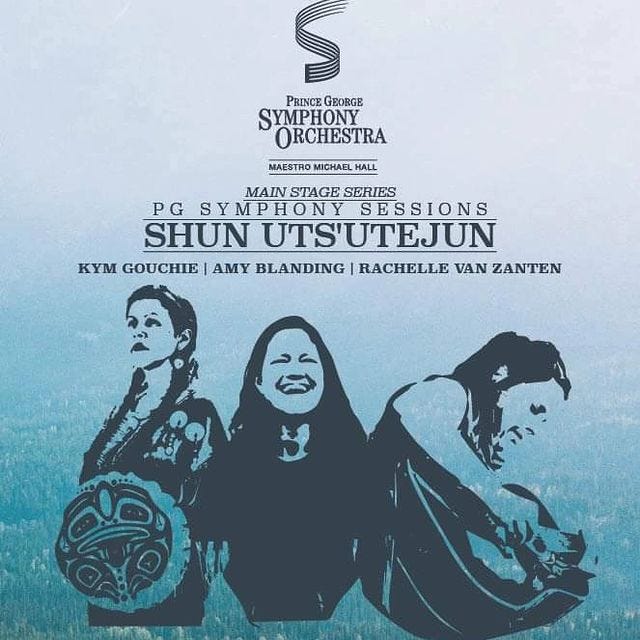 ---
Northern Capital News is a free, daily newsletter about life in Prince George. Please consider subscribing or, if you have, sharing with someone else.
Send feedback by replying to this email. Find me online at akurjata.ca.