The Vancouver Sun reports major allegations against Prince George RCMP and John Rustad does his thing
Read to the end for a photo of a looooooootttt of ducks
Happy Friday. The annual backyard bird count is on this weekend as is Winterfest. Powder King is also reporting great conditions for the long weekend, just before another cold spell comes our way. Here's a longer list of things to do.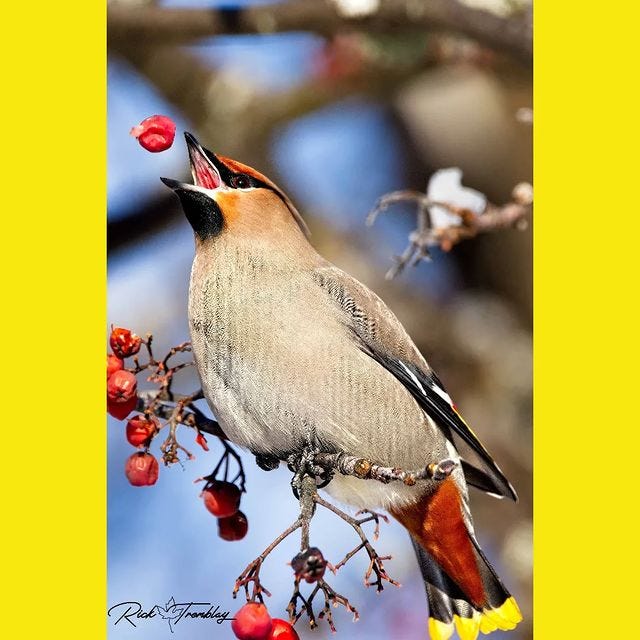 ---
The Vancouver Sun reports major allegations against Prince George RCMP
The Vancouver Sun's Ian Mulgrew has been running a series of stories about allegations that some RCMP officers in Prince George victimized Indigenous girls and that the force failed to investigate those allegations when they came forward. Some of this was already reported by Jessica McDiarmand in the Toronto Star and is worth reading but Mulgrew has more in part three, in which he reports one alleged victim is still ready to testify:
Two decades ago, Katt, her younger sister, Celynn, and a half-dozen Indigenous women accused a judge, several RCMP officers and a lawyer of sexual abuse and some of violence.

In an infamous scandal, Judge David Ramsay resigned in disgrace, pleaded guilty in 2004, and was punished with seven years in prison. His depraved behaviour stretched back to 1992. He died incarcerated in 2008.

Had Ramsay braved a trial, Celynn would have been the key witness, Katt said: Everyone else was scared — besides who would believe broke, addicted, Indigenous girls who sold themselves?

Her sister then died only days before the first hearing into the purported RCMP misconduct. The implicated Mounties denied any wrongdoing and the accusations have not been proven in court.

The force blamed the loss of Celynn's testimony for the collapse of the investigations.

"She was beaten up, beaten with a strap," Katt fumed. "People came to me in tears to tell me what happened to her. I still do honestly believe they killed her. She was 22."
---
John Rustad goes Conservative
In not-terribly-surprising political news, Nechako Lakes MLA John Rustad, who used to represent a portion of Prince George before riding boundaries were redrawn, has become the first sitting MLA for the B.C. Conservative Party after he was kicked out the Liberals last year for his comments questioning the science of climate change. Conservative Party leader Trevor Bolin says he welcomes Rustad's questions.
---
300 subscribers!
Sometime over the last week or so, this newsletter surpassed 300 subscribers. Just a quick note to say thanks to all of you and encourage you to share this with someone you think might like it. I also know I sent a survey out after hitting 200 about expanding this with some sort of community/etc and I'm still figuring out the best way to do that — meantime, I welcome comments and emails (just hit reply).
---
Quick news:
---
Northern Capital News is a free, daily newsletter about life in Prince George. Please consider subscribing or, if you have, sharing with someone else.
Send feedback by replying to this email. Follow me online @mstdn.ca/@akurjata.
---
Past posts you might like: